The best BookingSuite substitute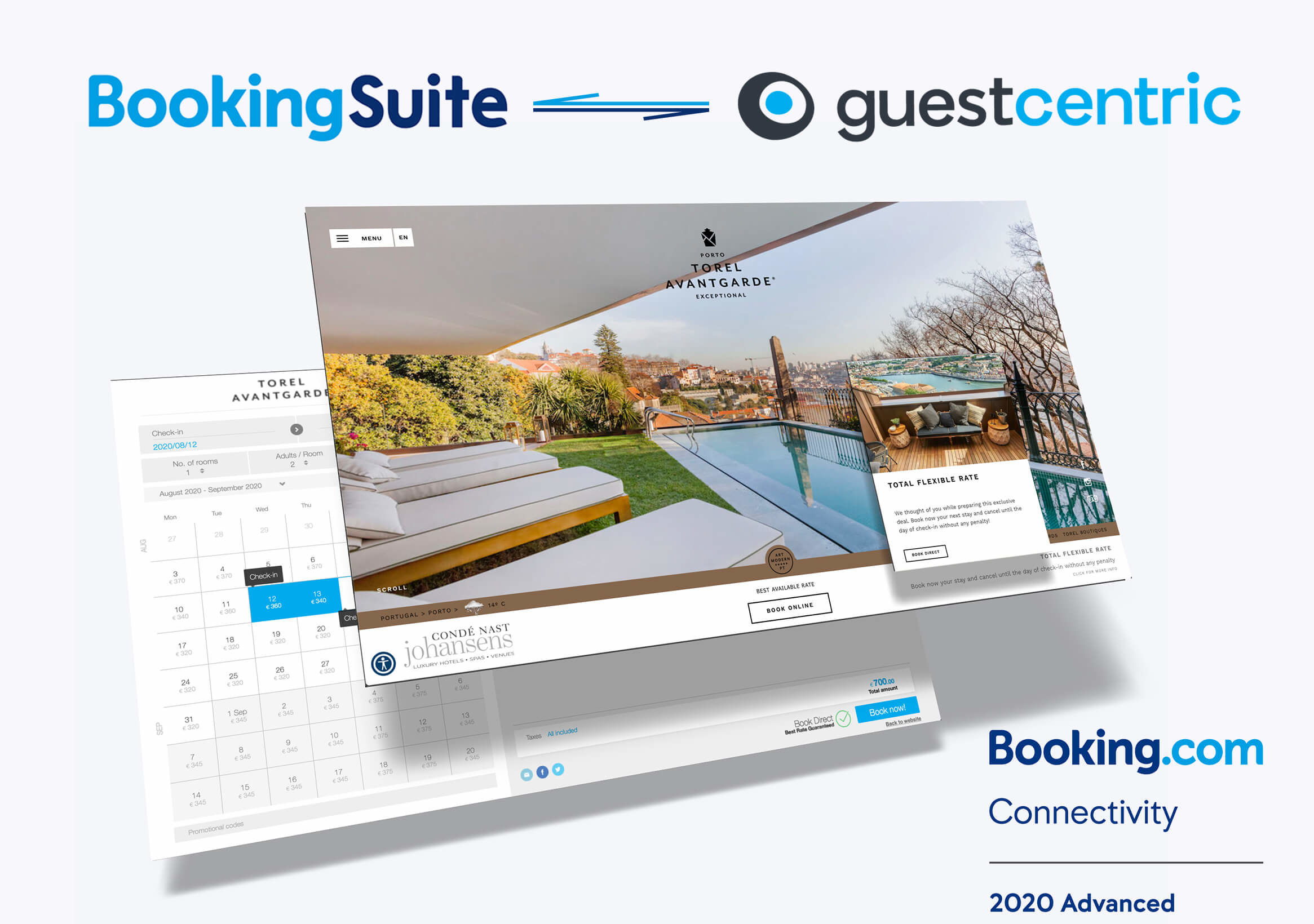 The best BookingSuite substitute
Looking for a BookingSuite alternative? GuestCentric is your best solution for your new hotel website.
With more than 250 hotel website awards, GuestCentric is long time Booking.com partner. It is no accident that more than 94% of our customers highly recommend us.
With us, you will have a smooth transition of your website and booking engine to a system that was built for you.
BASE/month
$115+
6
% Commission
Simple Hotel Online Offer
Benefits:
Website Design
Booking Engine
Central Reservations Dashboard
5 max. Room Types
5 max. promotions, packages
15 max. pages on website
50 max. photos
3 max. languages
Simple Setup
Expert Team
Support Channels: Phone, Chat, Email
Group webinars
Design and Content Management
Responsive, Sales-oriented design, Automatic room and location content, Content management system built for hoteliers, SEO for property name
Conversion Boosters
Availability calendar, flexible date search, shopping activation widget, alternative properties, Click-to-Book
Guest Engagement
Edit/Cancel Reservation, Hotel Messenger
Send us your information today and let us get you up-and-selling in no time!