Client Stories: Grandhotel Pupp
---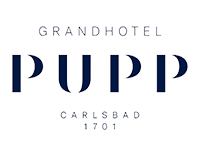 ---
This iconic five-star hotel - whose history dates back to 1701 - in the heart of Karlovy Vary with its charm and unforgettable atmosphere have enchanted artists, scientists, statesmen and other exceptional guests from among the world's leading figures for more than three centuries. In addition to the 228 rooms and suites of the highest standard, the hotel offers the exclusive Spa, Wellness centre and several first-class restaurants. The unique atmosphere of the Grandhotel Pupp has been attracting filmmakers since the beginning of film. There have been dozens of films including the Bond movie Casino Royale, and have hosted the stars of the Karlovy Vary International Film Festival every year.
---
Booking Engine & CRS
Trusted by Grandhotel Pupp since 2020.
---
GuestCentric client since 2020.
---
---
Learn more about Grandhotel Pupp at